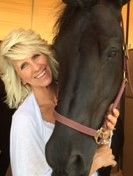 Brenda J. Archer, Business Consultant 
Workflow Improvement Strategist & Customer Experience Expert & Professional Speaker
barcher009@gmail.com 
My experience is based on a 30-year career at Hanger Clinic, with over 800 offices nationwide, serving more than one million patients per year.  My success began as an office administrator, advancing steadily through passion, awareness, unwavering commitment to business and patient needs.  I became the lead 'go-to' person for process improvement, service, team building, as well as administrative training programs.  Officially commended for initiative, enthusiasm, tenacity, influence, intense customer focus and dependability. Continuing education includes; Attendance at Cleveland Clinic and Beryl Institute Patient Experience Summits.  Published articles in Physicians Practices, O & P Edge Magazine and Voices of the Ribbon at the Breast Cancer Coalition.  Creator: Inside Out Living Life Beyond the Surface.  I am seeking consulting and / or speaking engagements.  

I am excited to ask you to consider the story of 'Inside/Out' at your next gathering.  As an established innovator and thought leader I am now ready to share my personal journey leading me to my most recent intention; seeing more and looking less.   Inside / Out transcends all ages and life experiences, through its relatable tale of pain, acceptance and growth in the eye of fear (our greatest obstacle).
As the creator of Inside/Out Living Life Beyond the Surface I share my very personal story about what we value in ourselves and others…it is sure to bring you to a place of pause, reflection and contemplation of your own beliefs and perhaps a moment of 'what if'…. if we could all 'see more and look less' at ourselves and each other.  Won't you please join me in spreading the message through our actions, voices and our wearable words…..if you would like to host a dynamic, unique presentation just reach out today and it is my pleasure to respond.  I 'see' you. 
I welcome all age groups and can tailor material to meet the needs of the youngest among us raising awareness of the value of each of us, in a world that makes it so easy to be critical and hurt others.
Inside Out will donate speaking engagements to all non-profit organizations.